HeliValue$, Inc. held its fourth quarter Blue Book pricing review on January 8, 2018.  Resale pricing adjustments were made for the following models:
Bell 206B III
Airbus AS-332L1
Leonardo AW109E, AW119 Koala, AW119 Kx
MD 900/902
Sikorsky S92A
Resale pricing adjustments are based on actual sales transactions and current market conditions such as overall trends in asking prices, increase or decrease in supply, demand, and sales volume.  We obtain sales pricing data from owners and operators, lenders and lessors, brokers and equipment manufacturers worldwide.
While we do review all models each quarter, frequently traded models are updated as soon as they begin to show variation from the previously published values.  Stay up-to-date on resale pricing changes by purchasing an annual subscription.
Login or Subscribe Now (http://www.helivalues.com/)
Market Comments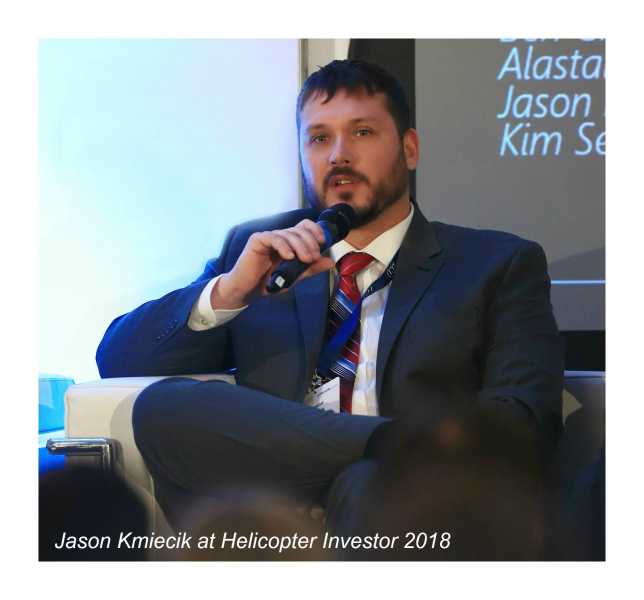 After our fourth quarter meeting on January 8, our acting president, Jason Kmiecik and chairman, Sharon Desfor attended Helicopter Investor in London.  As always, it was a valuable opportunity to meet up with many of the of financial institutions, companies, operators, and individuals involved in helicopter finance.  The conference showcases the pressing issues and questions facing the current helicopter market, and this year was certainly no exception. For a list of the many interesting and informative topics covered at this year's conference, you can see the full agenda here.  It also turned out to be the most well-attended Helicopter Investor since its first stand-alone event in 2013.
Through various panel discussions and conversations with other attendees, it became evident that the finance and lease communities have mostly come to terms with the lasting recession in the oil and gas industry which has heavily impacted the demand and values of offshore equipment.  There were interesting discussions about the mixed opinions of the introduction of the super medium class of aircraft to the offshore market. Other interesting topics included shifts in various market segments, especially EMS, and the dominance of leasing as an option over purchasing and its impact on today's market.  All subjects which will be discussed in greater detail in our article to be released during HeliExpo.
The increased popularity of leasing continues to affect resale market activity.  More people leasing means fewer people buying.  However, light and medium aircraft tend to show more market stability because they are not as heavily impacted by leasing activity and oil prices.  Generally, the resale market continues to be weak mainly due to the unusually high supply of aircraft on the market.