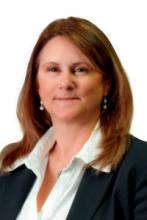 Sue Kandefer
Vice President
Sue Kandefer is HeliValue$' Vice President.  Her role involves, HR management duties, preparation of company policies and procedures, maintaining financial records, and supervising the quality of financial reporting for the organization.  Sue manages client services while overseeing and coordinating the daily operations of the office, assisting with appraisal work files, quality reviews and organizing HeliValue$' representatives in multiple countries for onsite asset verifications around the world.
Prior to joining HeliValue$ in 2001, Sue worked for 20 years as a customer service and logistic specialist.
Sue has been a member of the Society for Human Resource Management (SHRM) for the past 4 years.
Helicopter Association International